Try at home first

Free home delivery within 10 days

Spread payments? You can.

Kies als betaalmethode SprayPay
5 van de 5 sterren

Rather pay afterwards?

Pay afterwards with Klarna or Afterpay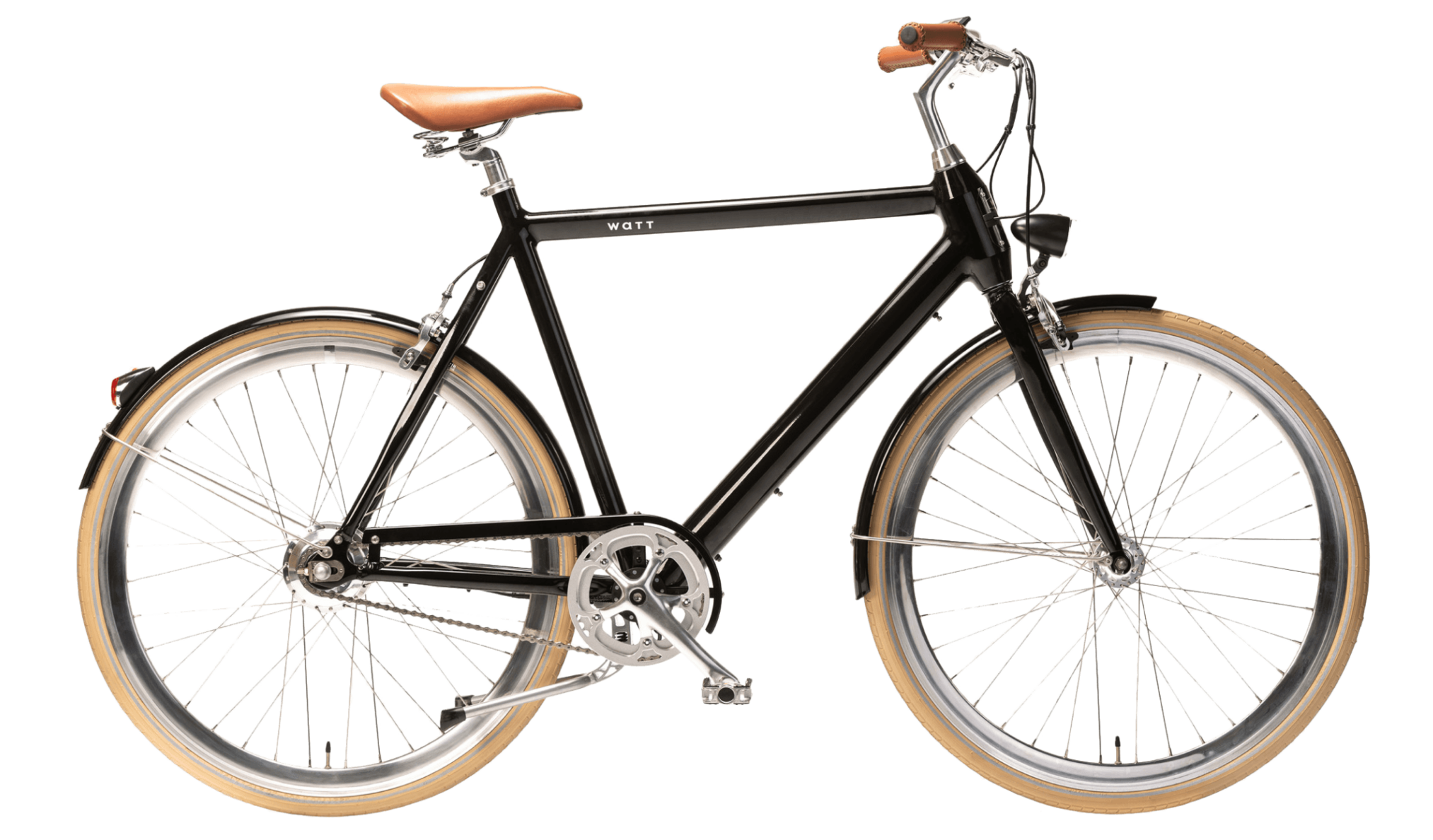 BOSTON MALE
Chargepoint:

on frame

Handlebars:

City bicycle aluminum
Replaceable:

Yes

Radius:

30 - 60 km
Size:

10 inch

Illumination:

Yes

Battery:

Status display

Pedalassistance:

Manual

Speedindication:

km/h

Functions:

Average speed, distance, and time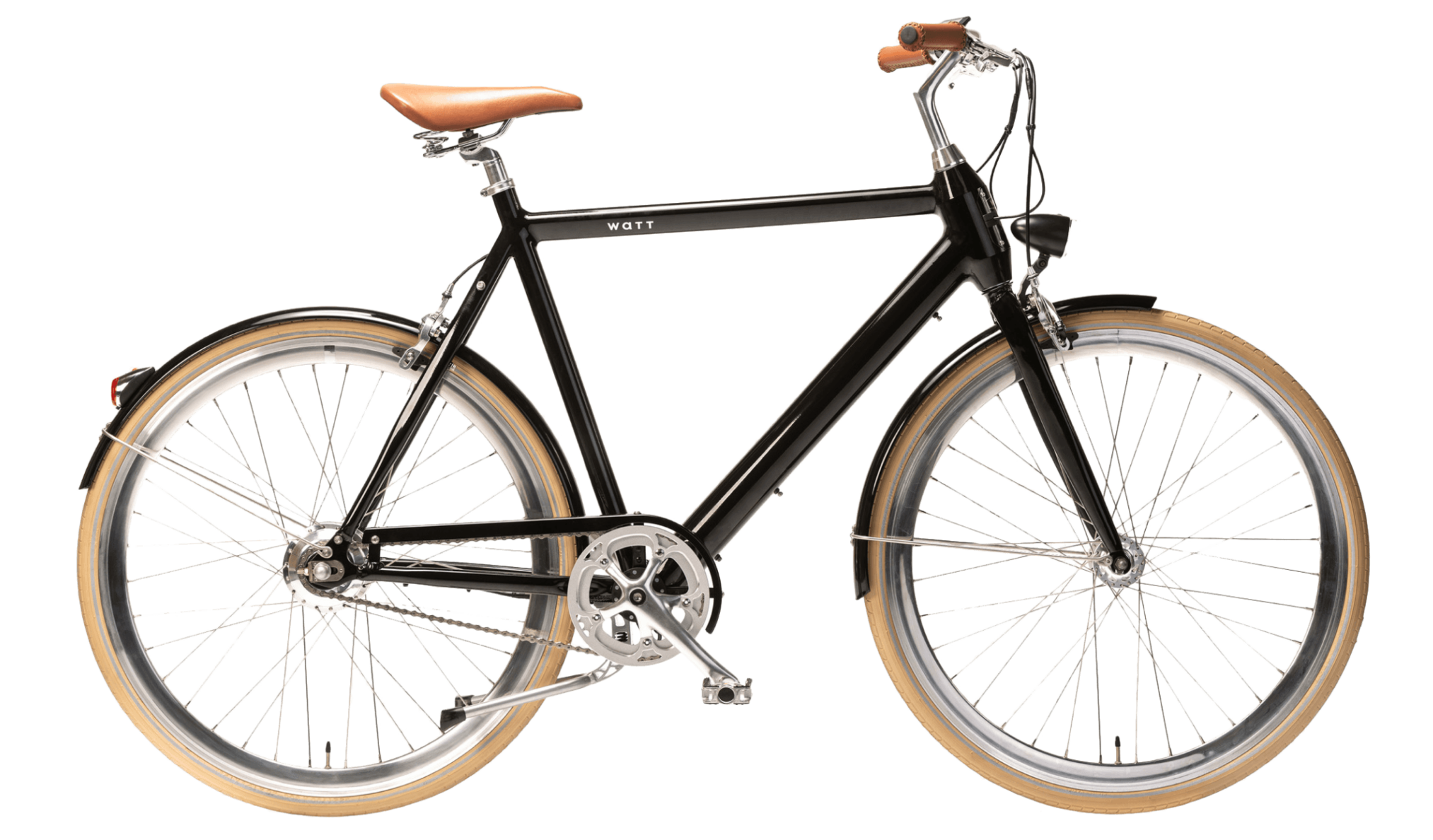 Light

High-quality bicycle light by Spanninga

Long distance

40 - 70 KM range

Invisible Battery

Completely integrated battery

Powerful support

250W rear wheel drive up to 25 KM/H

Comfortable cycling

37x 622 thick city tyres with reflection
Book a test ride or try at home first.
Buying a bike online can be quite exciting. We understand that. We therefore offer you to try the bike at home first. Happy with your bike? Great! If not, we just take the bike in return.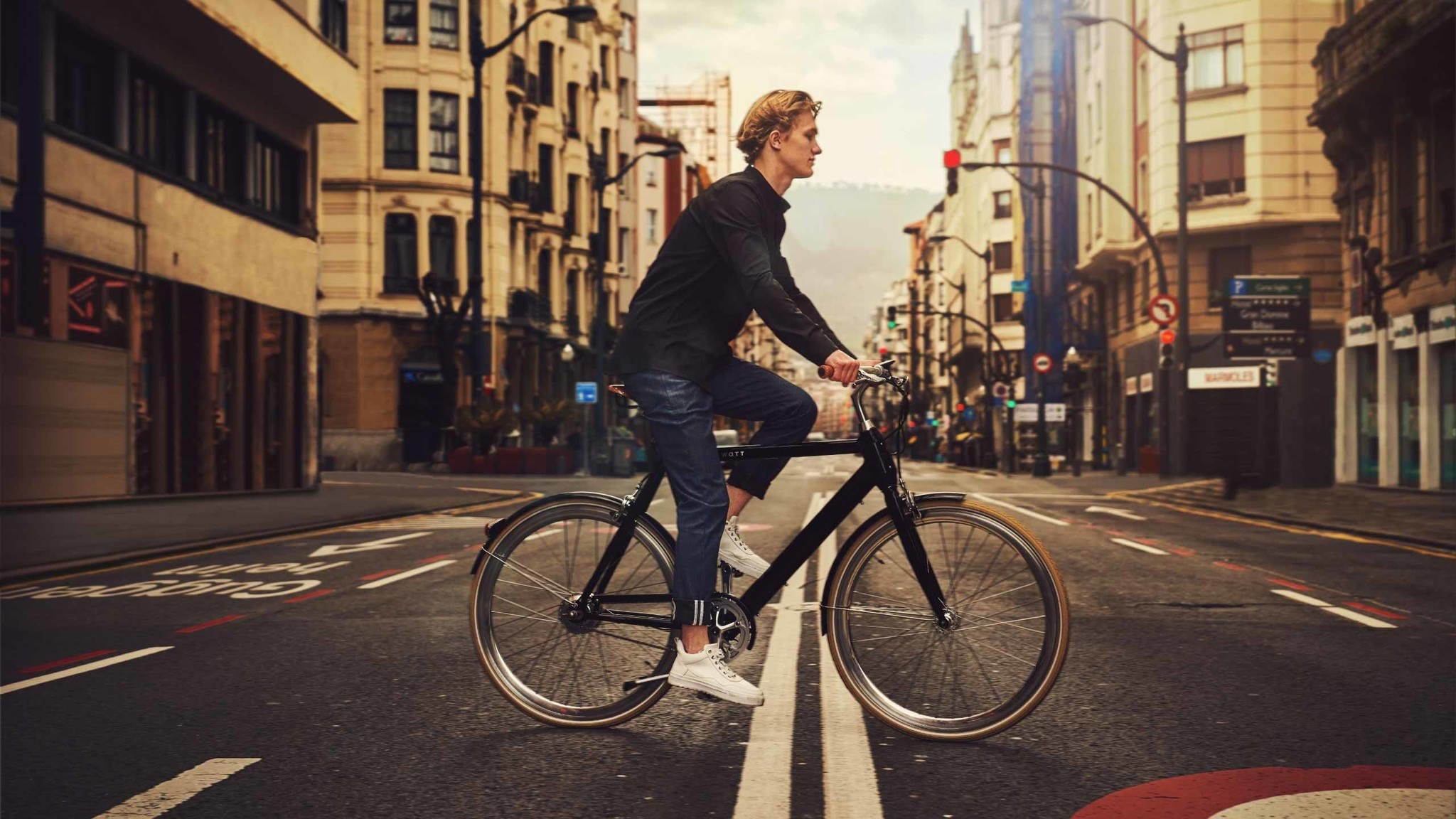 Light and robust design
Due to a black painted aluminum frame, we are able to provide a strong bike that only weights around 17.5 KG. The fenders are made of metal and painted in the same color. Allowing you to easily cycle without making use of the pedal assistance if you want to do so. Furthermore, the bike is equipped with front and rear light and reflective tires, so that you are always visible in the dark. The handlebars and saddle are height adjustable to provide you with your most comfortable sitting position.
You can easily expand the BOSTON with a front or rear rack, found here. Both these racks where specially designed for WATT by Steco. The rear rack has a load capacity of more than 25 KG, making it easy and safe to mount a child seat on it. Additionally the BOSTON has connection points for a secure ring lock and a kickstand. Allowing you to easily and safely park the bicycle anywhere in the city.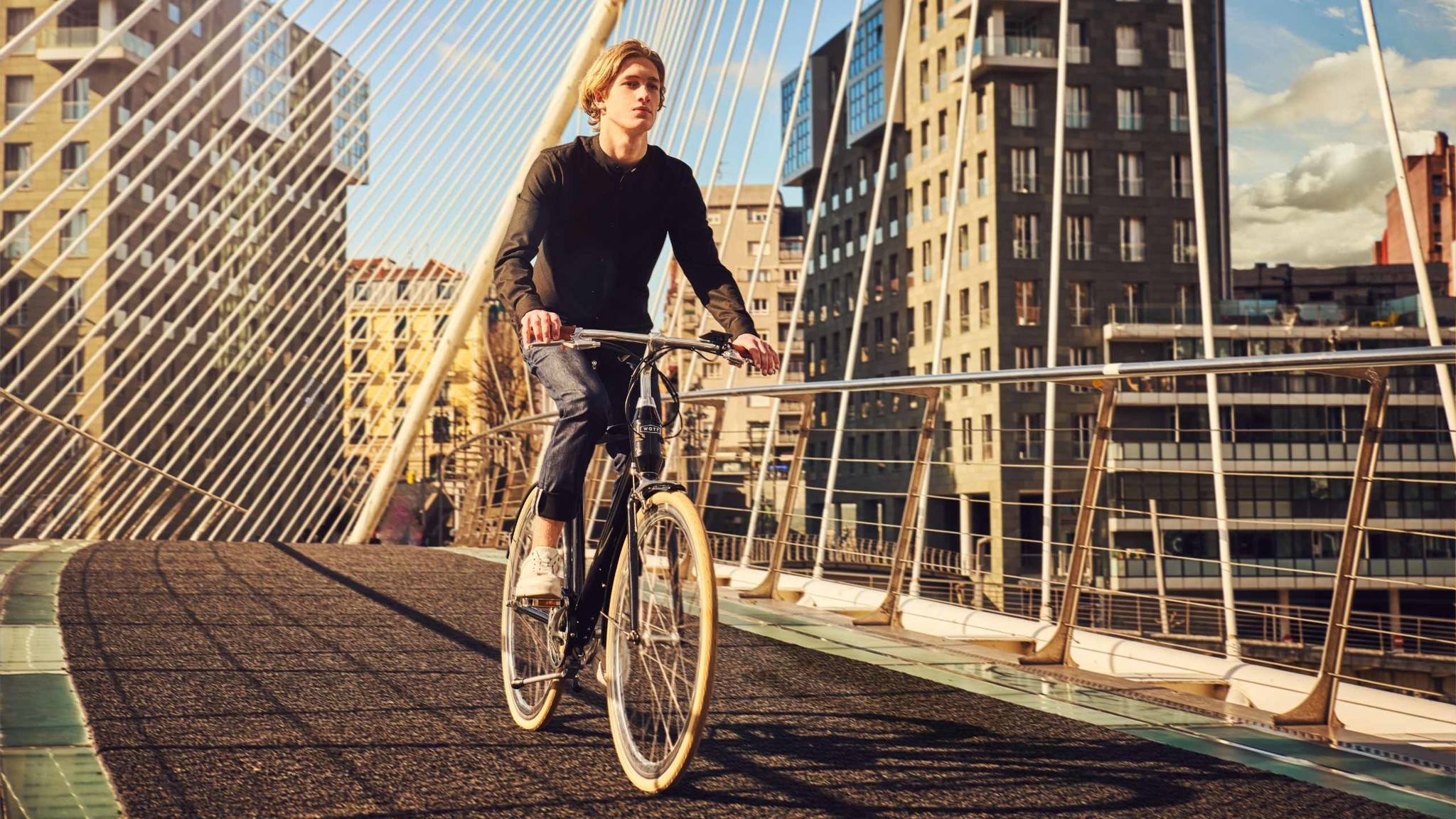 Up to 25 KM per hour support
The BOSTON has an 250 WATT electric motor in its rear axle, and a speed sensor in the bottom bracket to regulate the drive. The motor has 5 positions from approximately 5 km to 25 km per hour support. The modes are preset, but you can adjust it according to your own wishes with help of this manual. To be able to cycle at a higher speed, a gear ratio of 2.75 was used. This is the ratio between the front and rear sprockets. Cycling or acceleration is therefore theoretically heavier, but because of direct support provided by the electric motor, you will barely notice it.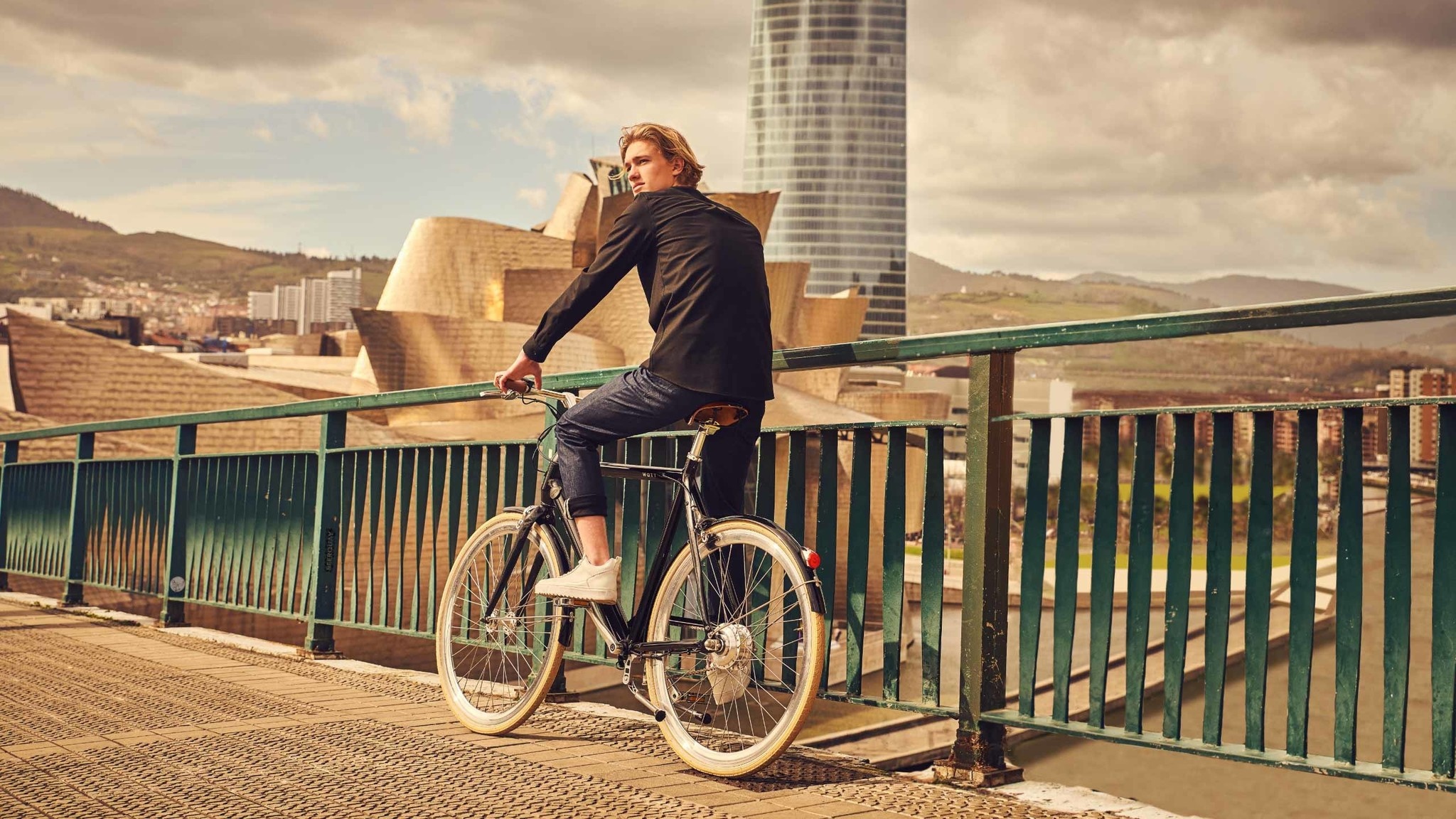 Invisible Battery
The bike gets its energy from a 36V - 10.5AH lithium battery developed by Samsung. To charge your bike you will get a charger that connects to the bike itself, comparable to charging your mobile phone. Charging a completely empty battery takes about 3 hours. The average battery life is about three years or about 500 charge cycles. Keep in mind that the range of a battery can decrease after that. However, replacing the battery is easy. You can do this yourself or have it done by a bicycle repairer. Follow the steps from the installation video.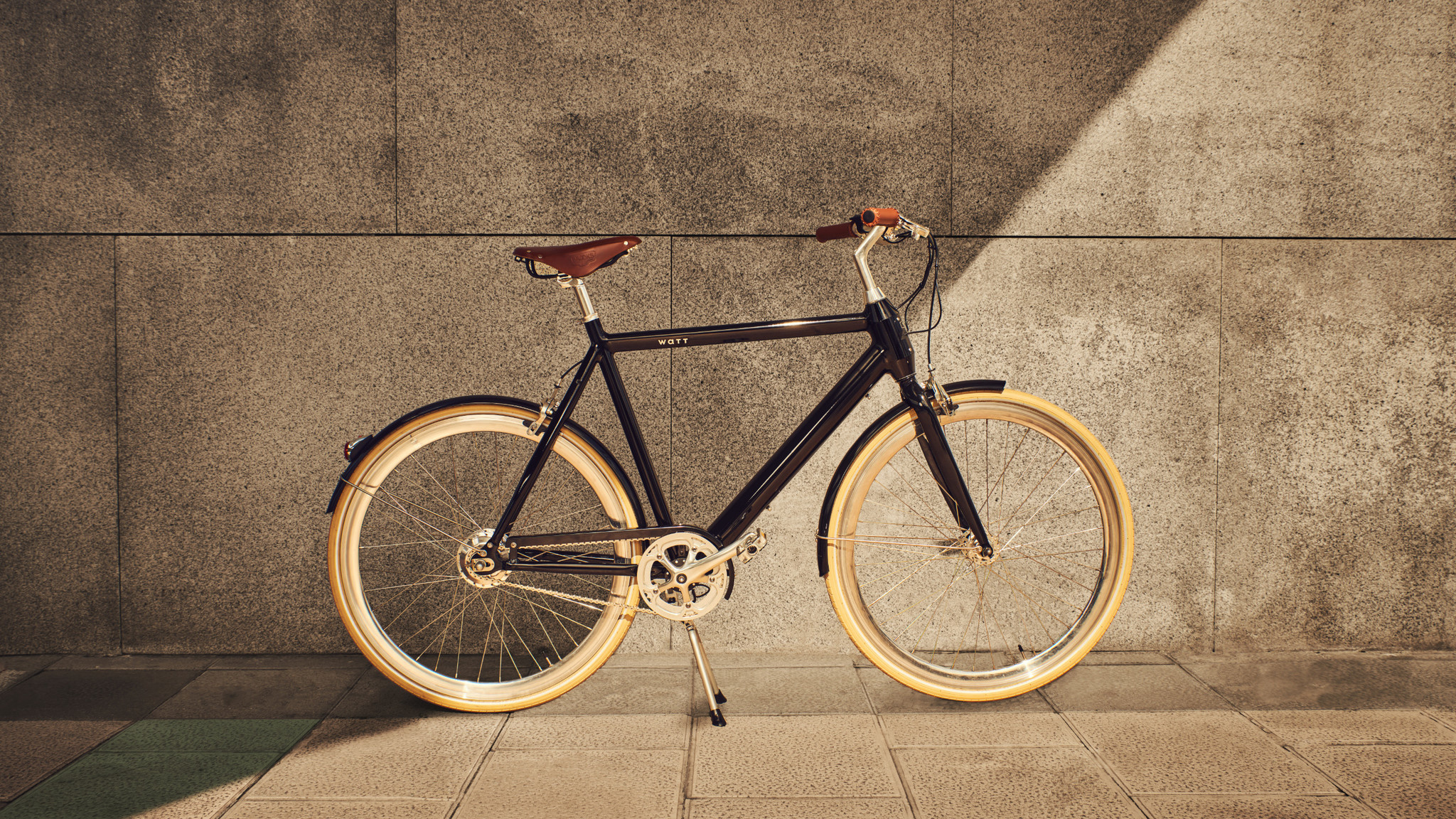 40 - 70 KM Range
How far you can cycle with a full battery (the range) depends on a number of factors. It depends on your own weight, the support mode you choose and the cycling conditions. For example, with strong headwind and support position 5, the range is smaller than on a flat windy road and support position 1. In general, you can assume that you can cover a distance between 40 and 70 kilometers. More than enough for daily trips through the city.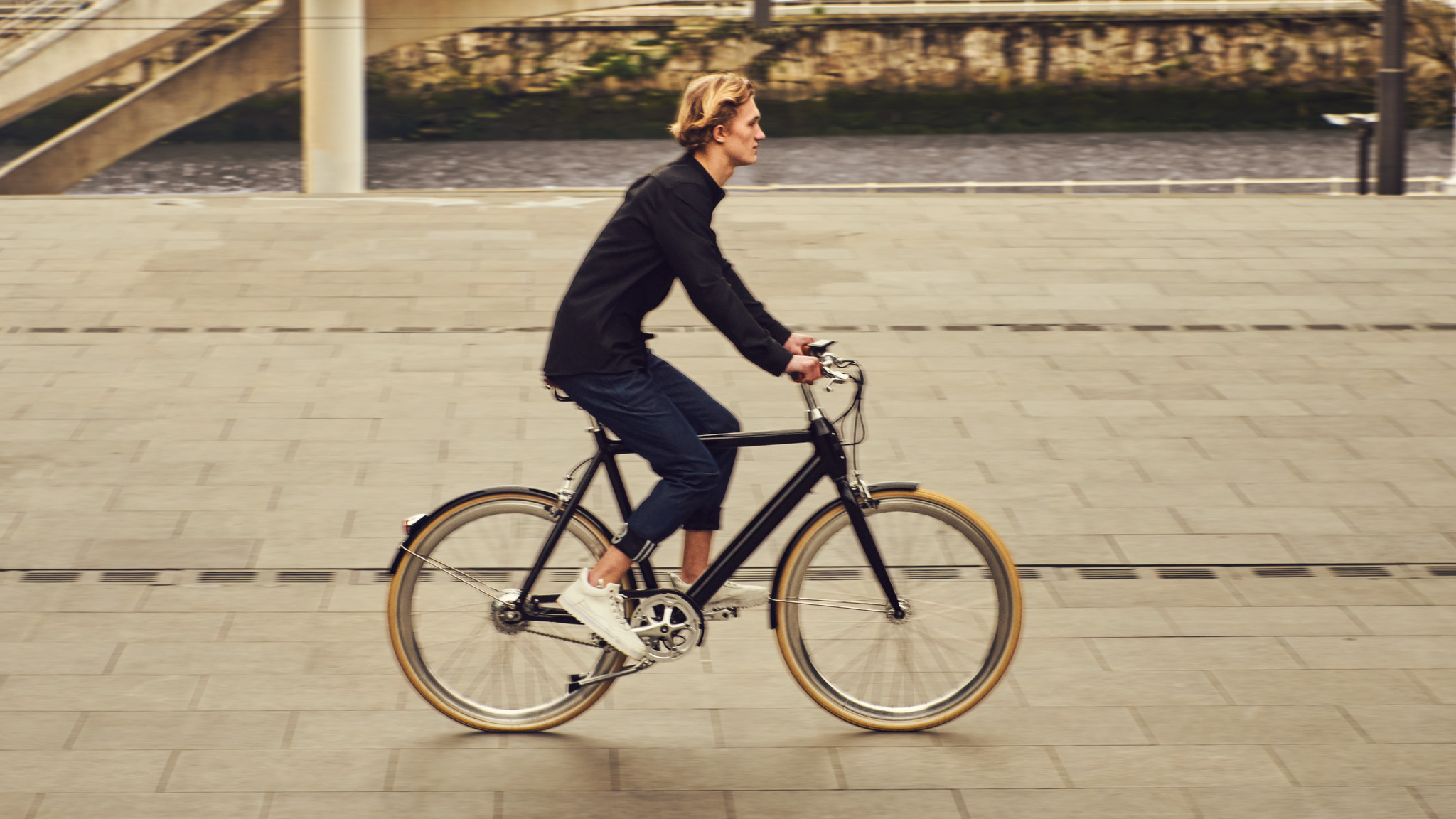 Easy to maintain
In order to fully enjoy your new bicycle, it is important to maintain it properly. We have developed a bicycle without unnecessary extras. This makes it easy to perform the maintenance yourself. Think of replacing brake pads, sticking a tire or lubricating your chain. You can buy most parts from a bicycle repair shop or order specific parts, such as a new battery, in our webshop
You can also opt for a maintenance subscription from Get Bike Services. They have a nationwide bicycle repair service in the Netherlands and come to your home by appointment. You can get a service subscription for 11 euros per month. Upon closing, you will receive the first three months as a gift, including a full check-up after three months at home. -> Read more
ORDER WATT ACCESSORIES
Combine your WATT e-bike with accessories
NO SWEAT. SO ELECTRIC. GO OUTSIDE.
At WATT Mobility, we are convinced that your daily bike ride can be more accessible and much more fun with our urban e-bikes. Cool, electric, and designed for the city.
Discover the entire collection
Let customers speak for us
There are no experiences shared with the BOSTON MALE
Want to share your experience with the BOSTON MALE? Add your review