Inspired by NEW YORK delivery bikes. A minimalist bike, stripped of everything that is not necessary. Fast and manoeuvrable due to the electric drive from the rear axle with a power of 250 WATT.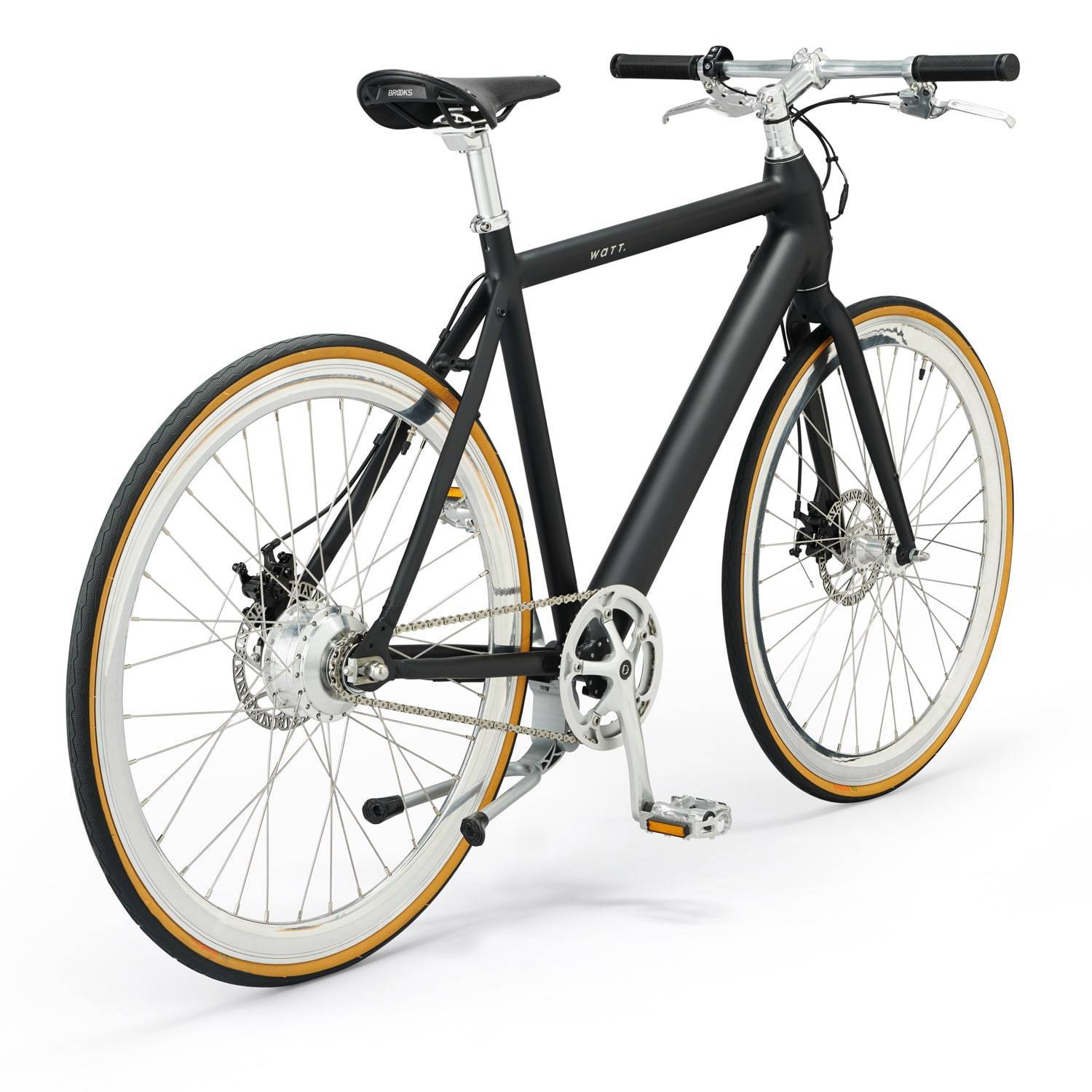 WATT gets its energy from a 36V - 10.5AH lithium battery. Fully integrated into the down tube, resulting in ideal weight distribution and road holding. You have support up to 25 kilometers per hour for a distance of 40 and 70 kilometers. More than enough for your daily trips in the city.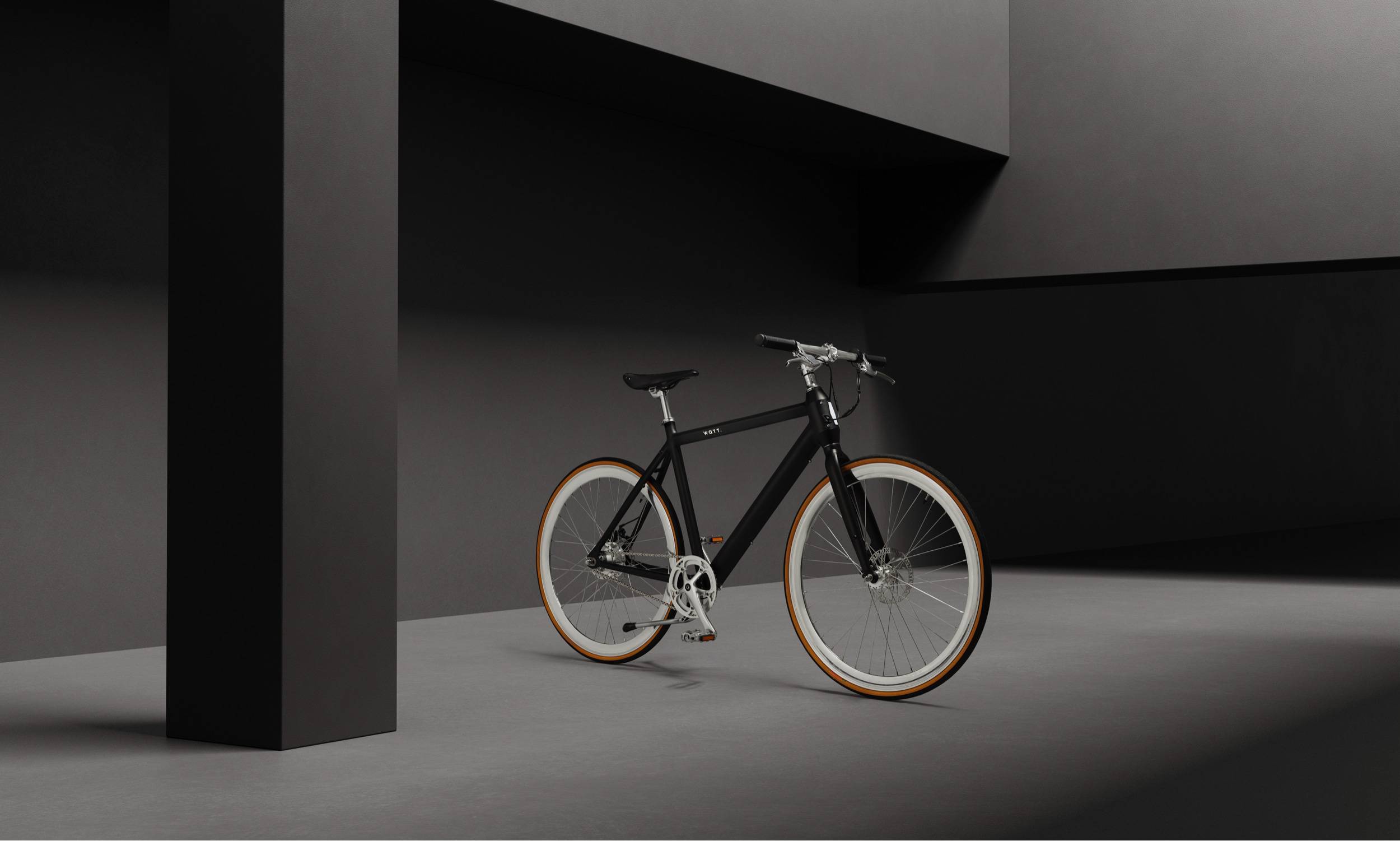 The frame of the NEW YORK is made of aluminum which makes the bike light and strong. The bike weighs less than 16 kilograms, so you can also use it if you want to cruise without pedal assistance.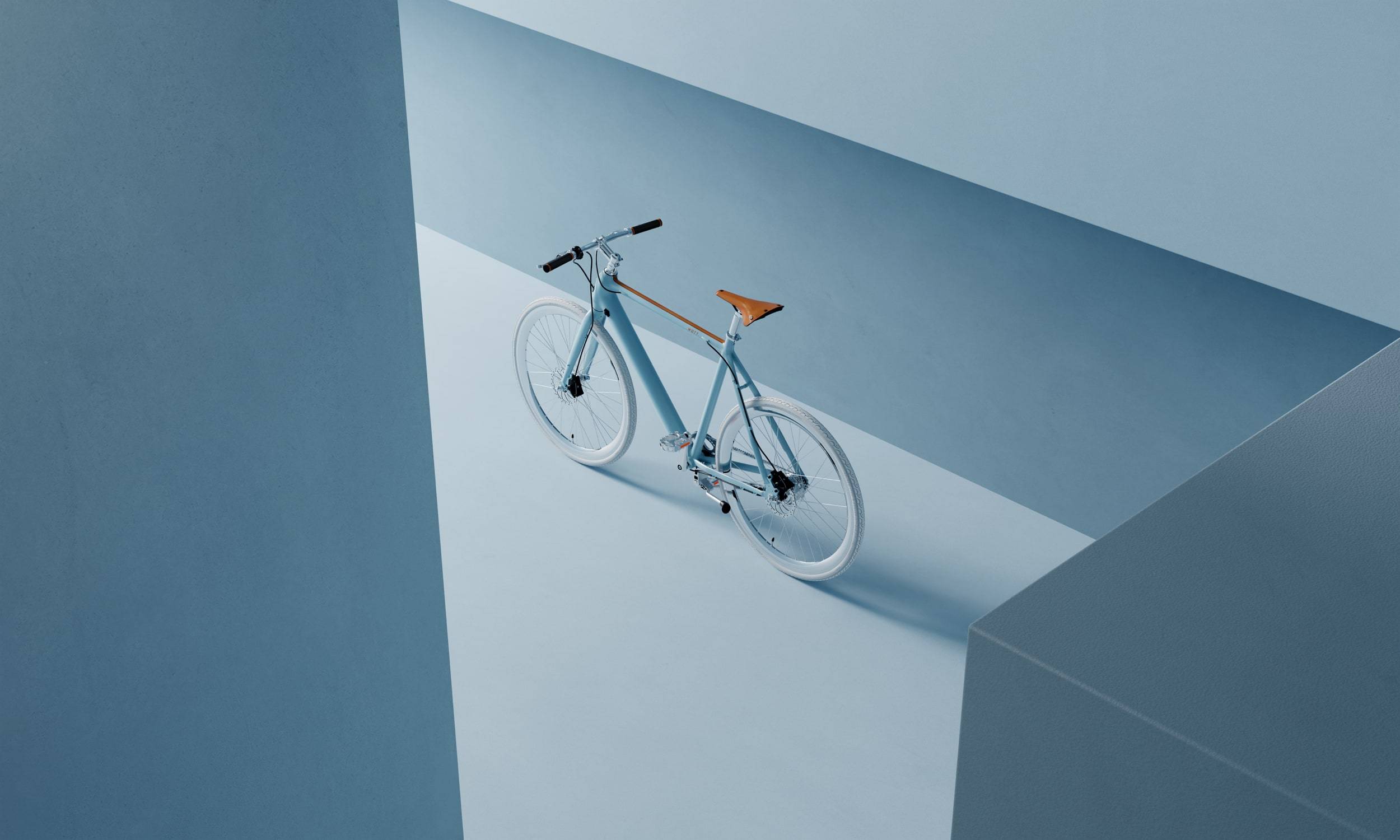 Reviews
Lees hier wat onze klanten hebben ervaren na het fietsen op een WATT fiets.
M
Ik heb nog nooit op een electrische fiets gefietst die zo licht fietst als je de trapondersteuning uitzet, daardoor gaat de batterij veel langer mee dan de beschreven 30 tot 60 km.
Kevin
Nu de fiets een aantal maanden in gebruik, en ik wil echt niet anders meer! Geweldige aankoop, en problemen worden direct opgelost.
Zo vond ik het stuur net te laag en Danny pakte direct een stuurpenverlenger, schroefde deze erop en nu is alles perfect! Heel goed geholpen door Frans aan de telefoon en fijne aflevering.
Robin
Heel fijne fiets, gaat lekker snel. Mooi systeem, lekker incognito elektrisch fietsen zonder er bejaard uit te zien. Je kunt de fiets aanvullen met onderdelen die je overal kunt kopen. En voor mij heel belangrijk: echt een topservice!!
Daniel Orsel
Heerlijke en prachtige fiets!

Nu kort in bezit en nog niet veel kilometers gemaakt, dit is dus een eerste indruk. De Fiets fiets heerlijk soepel en onderdelen voelen degelijk aan. Motor is krachtig genoeg en ondersteund tot 27,5 km/h, daardoor fiets je in de hoogste stand gemakkelijk lange afstanden >30km/h. In die stand gaat de batterij wel redelijk vlot leeg en kan je zomaar een paar streepjes verbruiken in een relatief korte rit. Ik moet nog ervaren wanneer hij dan echt leeg is. De motor geeft geen weerstand wanneer zonder ondersteuning gefietst wordt, maar het verzet is dusdanig zwaar dat pas bij hoge snelheden echt prettig fietsen is zonder ondersteuning. Ik snap de overweging van Watt om zonder versnellingen deze verhouding te kiezen, maar het zorgt er wel voor dat ik niet uit kijk naar de eerste keer dat ik volledig zelfstandig een (lange) rit moet maken omdat ik vergeten ben tijdig op te laden. Wanneer dit gebeurt is zal ik een nieuwe recensie achter laten. Prijs/kwaliteit verhouding lijkt mij tot nu toe trouwens dik in orde!

Conclusie is dat ik tot nu toe met veel plezier rond zoef en dat de fiets elke dag weer een genot is om naar te kijken.