Eerst thuis proberen

Gratis thuisbezorgd binnen 10 dagen

Gespreid betalen? Dat kan.

Je betaalt 0% rente
5 van de 5 sterren

Liever achteraf betalen?

Achteraf betalen met Klarna of Afterpay
FIXIE
The NEW YORK is stripped of everything that is not necessary. Unlike the other models, this bicycle has no mounting points for a luggage rack, lock or mudguards. A fairly minimalist bicycle, of which you can buy almost all parts on every street corner. This makes maintenance easy and affordable. By extension, you can also easily play with the bicycle elements yourself. The real Fixie lovers know how to handle this. Mounting different tires, saddle or handles is done in no time. And that is now also possible with this electrically powered basic bicycle.

Chargepoint:

on frame

Handlebars:

City bicycle aluminum
Replaceable:

Yes

Radius:

30 - 60 km
Size:

10 inch

Illumination:

Yes

Battery:

Status display

Pedalassistance:

Manual

Speedindication:

km/h

Functions:

Average speed, distance, and time
FIXIE-1-TOOLTIP
FIXIE-2-TOOLTIP
FIXIE-3-TOOLTIP
FIXIE-4-TOOLTIP
Rijklaar bij jou bezorgd. Wij begrijpen dat je onze fiets graag eerst thuis wil proberen.
Een fiets koop je niet zomaar. En online bestellen is wellicht nog spannender. Je kunt de fiets dan op je gemak bekijken, proberen en ervaren. Blij met je fiets? Top! Is de fiets toch niet wat je ervan verwachtte? Geen probleem, dan nemen we de fiets retour.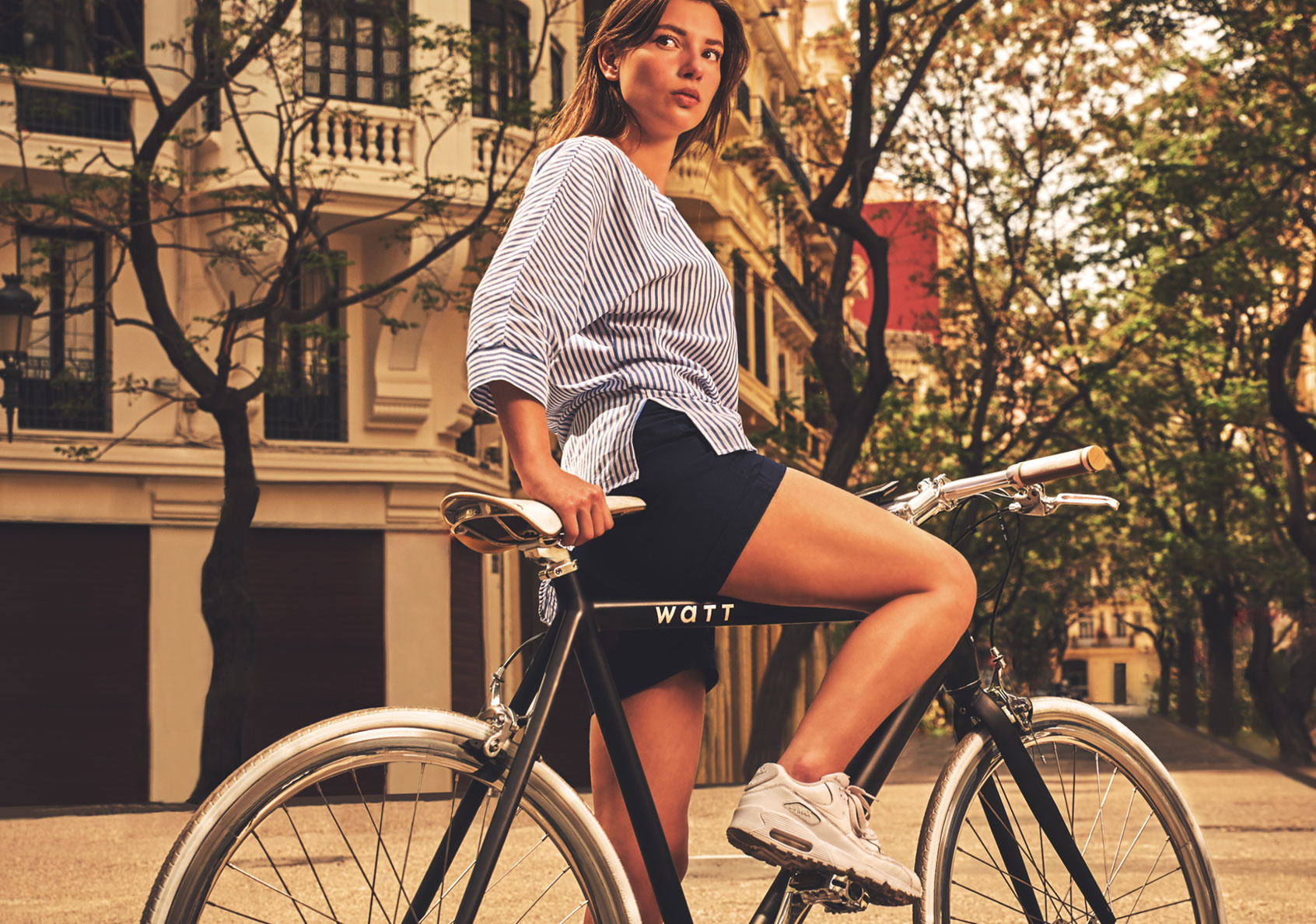 Light and strong
The frame of the ELECTRIC FIXIE is made of aluminum which makes the bike light and strong.
The bike weighs less than 16 kilograms, so you can also use it if you want to cycle without pedal assistance.
Furthermore, a heavier resistance of 2.75 was used.
This is the ratio between the front and rear sprockets.
Also called gear ratio.
This means that you can cycle nicely at a higher speed without having to pedal hard.
The disadvantage is that cycling or acceleration is heavier.
However, the electric motor gives you instant support, which eliminates this drawback.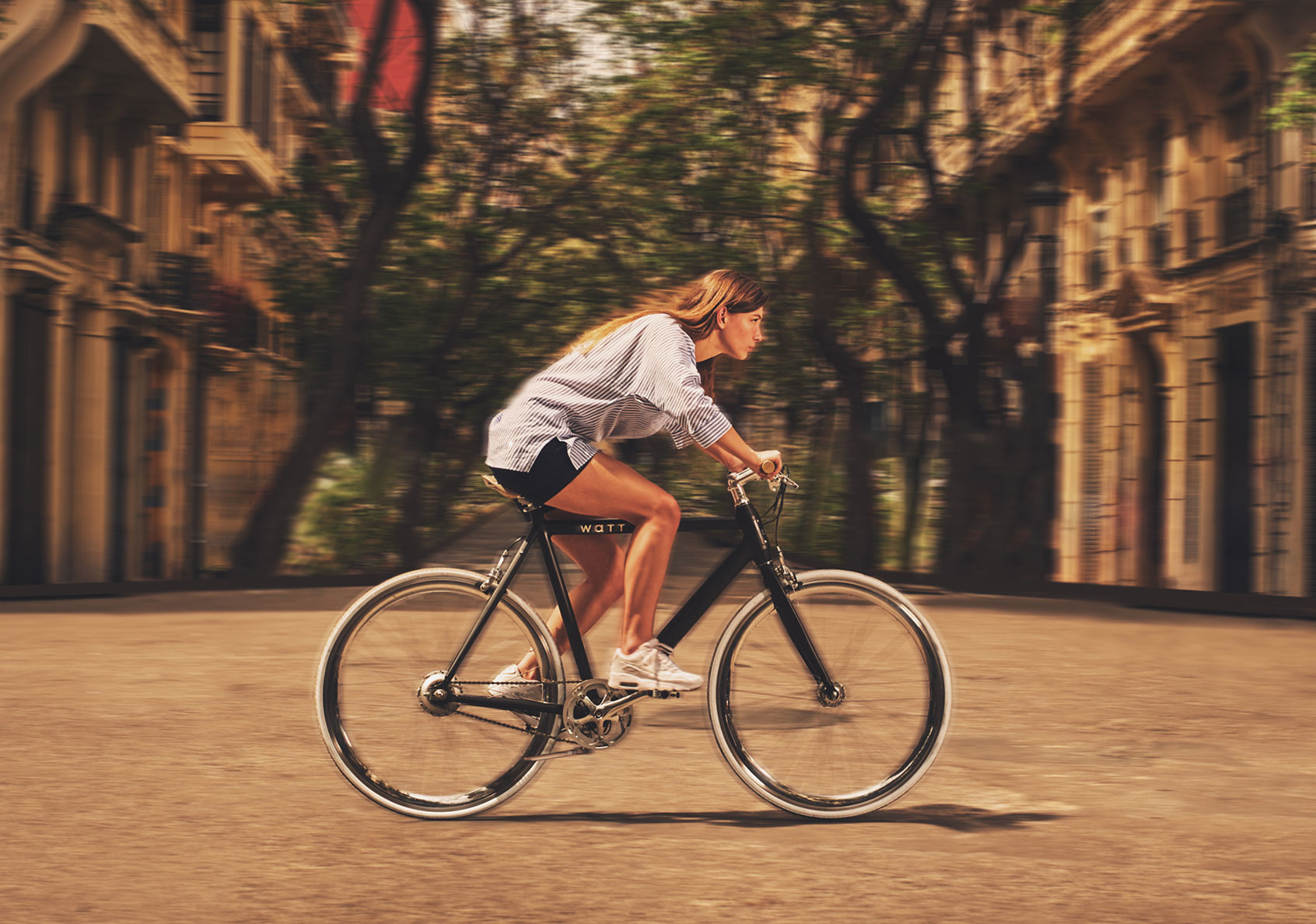 Up to 25 KM per hour support
The electric motor can be found in the rear axle and has 250 WATT of power. The drive works through a speed sensor at your bottom bracket. The motor has 5 positions from approximately 5 km to 25 km per hour support. The modes are preset, but you can adjust it according to your own wishes. You can find a manual for this here.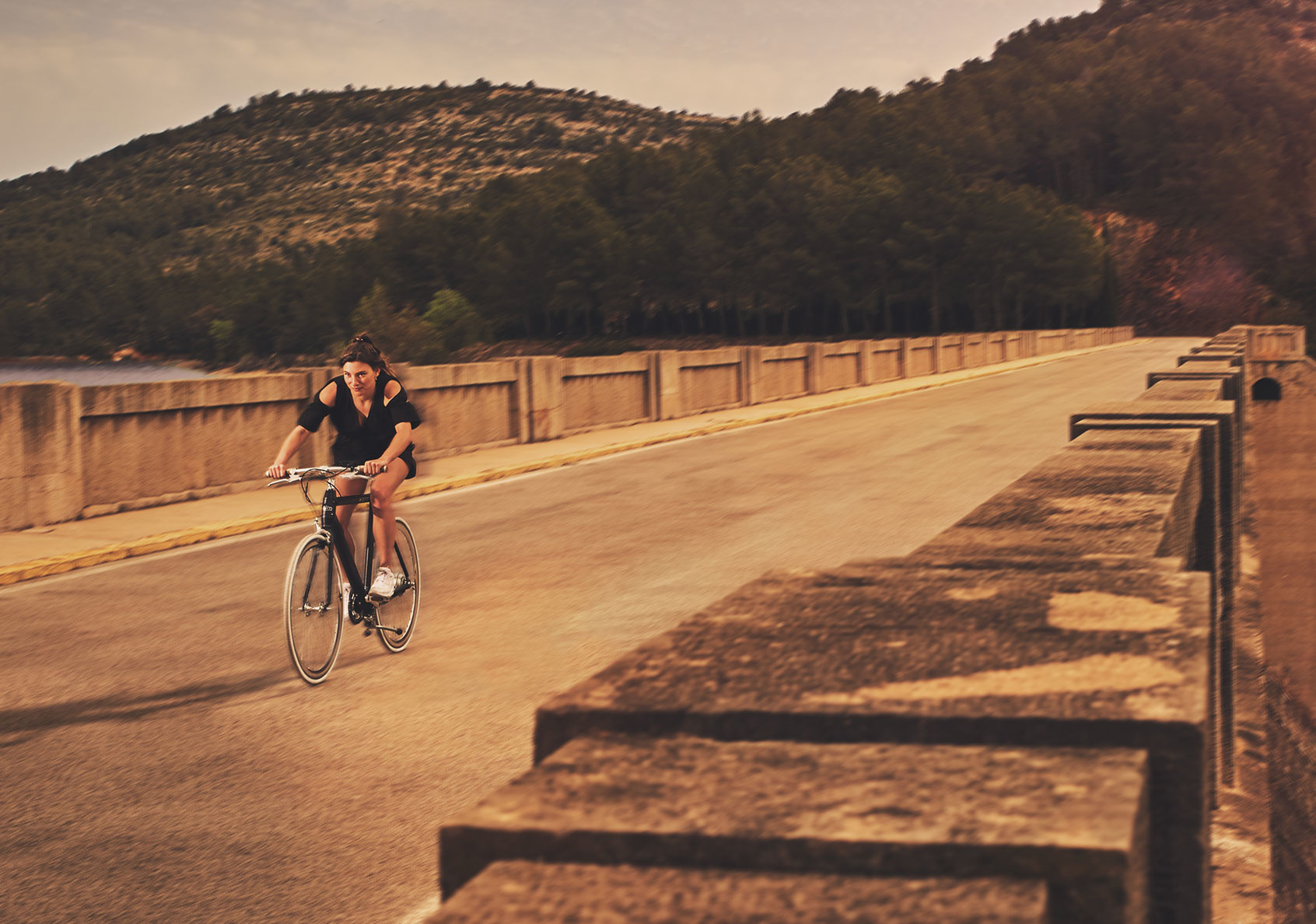 Invisible Battery
The bike gets its energy from a 36V - 10.5AH lithium battery. To charge your bike you will get a charger that connects to the bike itself. Comparable to charging your mobile phone. Charging a completely empty battery takes about 3 hours. The average battery life is about three years or about 500 charge cycles. Keep in mind that the range of a battery can decrease after that. However, replacing the battery is easy. You can do this yourself or have it done by a bicycle repairer. Follow the steps from the installation video.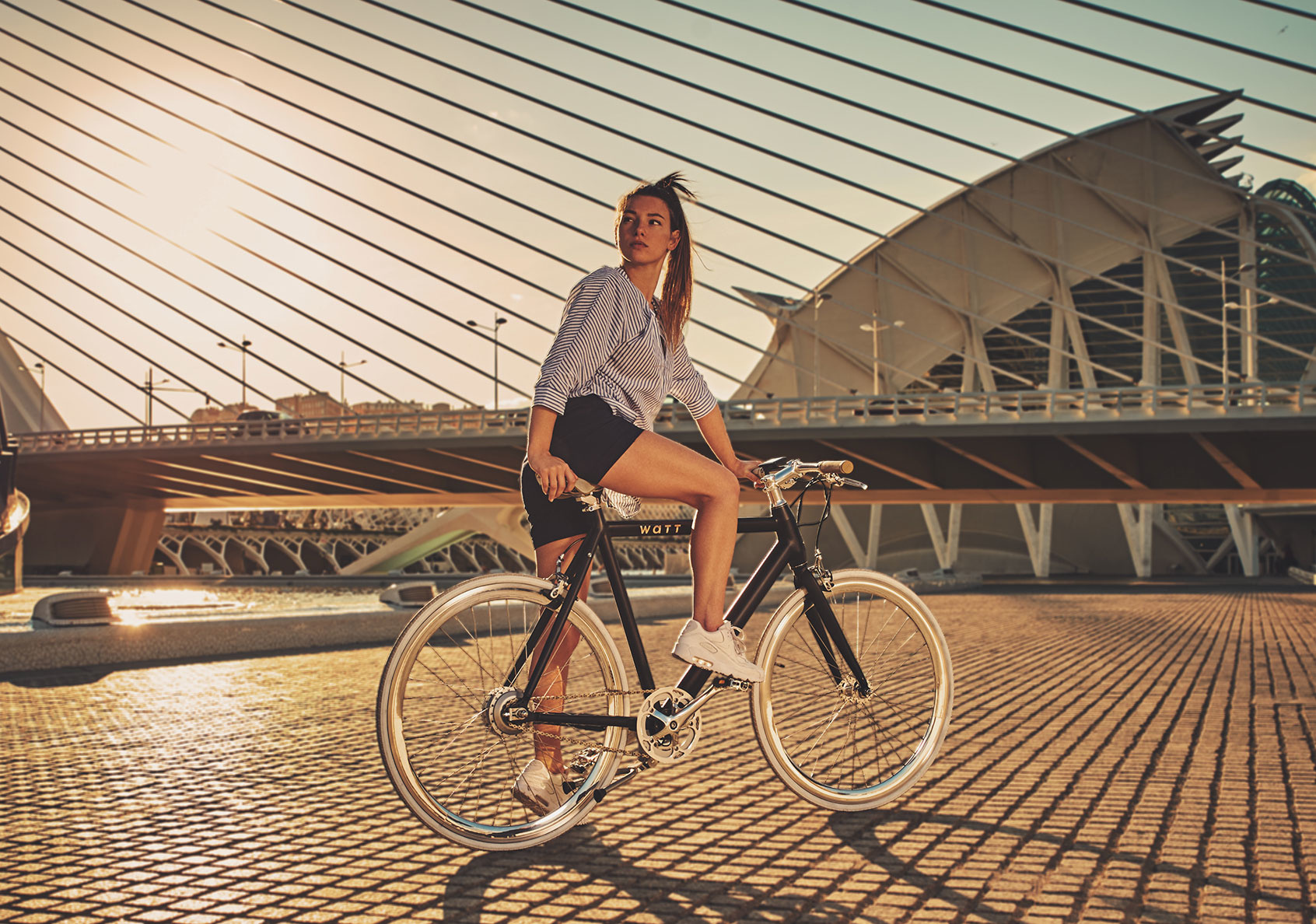 30 - 60 KM Range
How far you can cycle with a full battery (the range) depends on a number of factors. It depends on your own weight, the support mode you choose and the conditions in which you ride. For example, with strong headwind and support position 5, the range is smaller than on a flat windy road and support position 1. In general, you can assume that you can cover a distance between 30 and 60 kilometers. More than enough for daily trips through the city.
Bestel watt accessoires
Combineer jouw WATT e-bike met accessoires.
NO SWEAT. SO ELECTRIC. GO OUTSIDE.
At WATT Bikes we are convinced that the daily bike ride can be made easier and at least as much fun with our cool urban e-bike. Hip, electric, and perfect for the city.
Discover the entire collection
Let customers speak for us
Dit zijn de ervaringen met de FIXIE
Wil jij jouw ervaring met de FIXIE delen? Add your review
Kevin

Nu de fiets een aantal maanden in gebruik, en ik wil echt niet anders meer! Geweldige aankoop, en problemen worden direct opgelost.
Zo vond ik het stuur net te laag en Danny pakte direct een stuurpenverlenger, schroefde deze erop en nu is alles perfect! Heel goed geholpen door Frans aan de telefoon en fijne aflevering.

5 stars based on 3 reviews

Robin

Heel fijne fiets, gaat lekker snel. Mooi systeem, lekker incognito elektrisch fietsen zonder er bejaard uit te zien. Je kunt de fiets aanvullen met onderdelen die je overal kunt kopen. En voor mij heel belangrijk: echt een topservice!!

5 stars based on 3 reviews

Daniel Orsel

Heerlijke en prachtige fiets!

Nu kort in bezit en nog niet veel kilometers gemaakt, dit is dus een eerste indruk. De Fiets fiets heerlijk soepel en onderdelen voelen degelijk aan. Motor is krachtig genoeg en ondersteund tot 27,5 km/h, daardoor fiets je in de hoogste stand gemakkelijk lange afstanden >30km/h. In die stand gaat de batterij wel redelijk vlot leeg en kan je zomaar een paar streepjes verbruiken in een relatief korte rit. Ik moet nog ervaren wanneer hij dan echt leeg is. De motor geeft geen weerstand wanneer zonder ondersteuning gefietst wordt, maar het verzet is dusdanig zwaar dat pas bij hoge snelheden echt prettig fietsen is zonder ondersteuning. Ik snap de overweging van Watt om zonder versnellingen deze verhouding te kiezen, maar het zorgt er wel voor dat ik niet uit kijk naar de eerste keer dat ik volledig zelfstandig een (lange) rit moet maken omdat ik vergeten ben tijdig op te laden. Wanneer dit gebeurt is zal ik een nieuwe recensie achter laten. Prijs/kwaliteit verhouding lijkt mij tot nu toe trouwens dik in orde!

Conclusie is dat ik tot nu toe met veel plezier rond zoef en dat de fiets elke dag weer een genot is om naar te kijken.

5 stars based on 3 reviews